Attention to every detail. Upon first look, this stunning kitchen ceiling draws the eye toward its height and sunlight above. However it is the quiet but pervasive details that fill the eye and heart.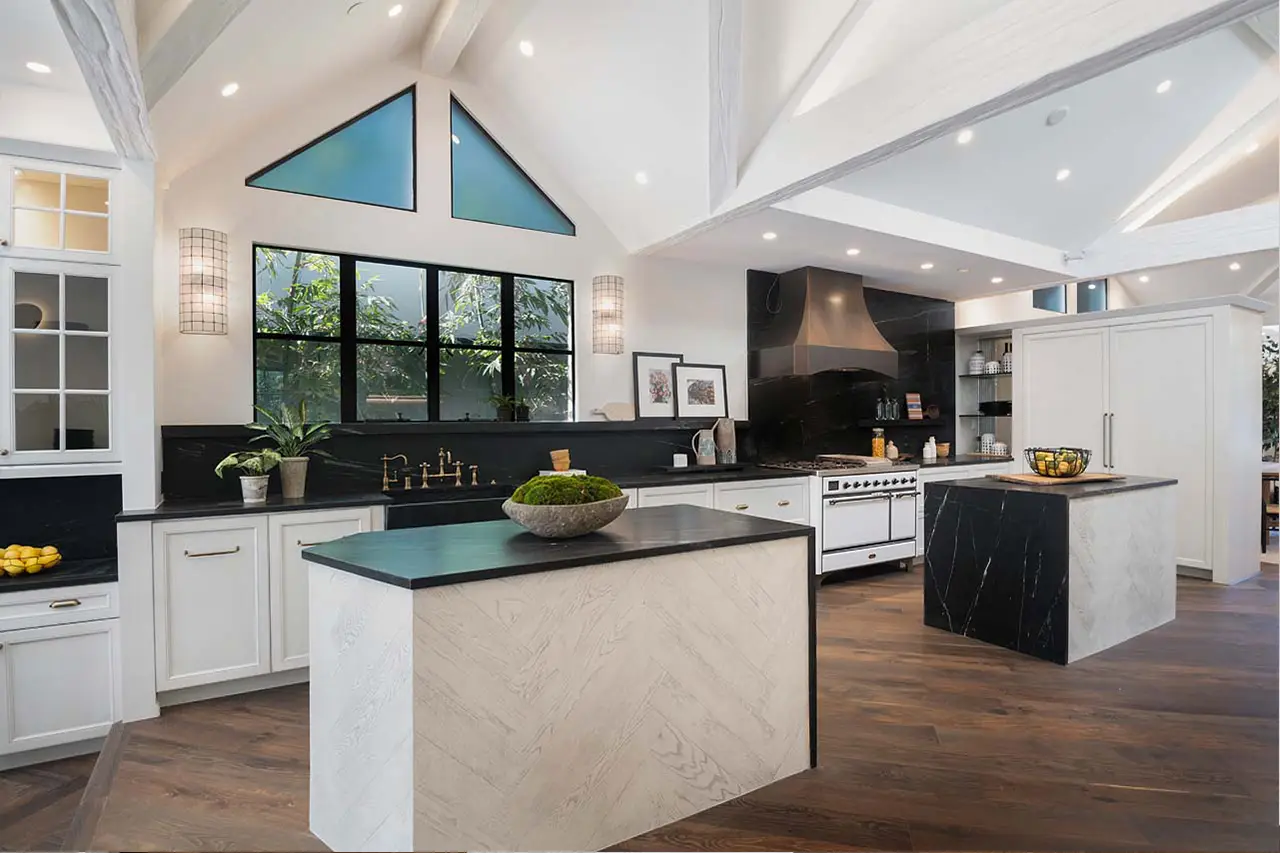 Double click on the images of this Bossage Home to access the full screen image slider
This stunning kitchen has a strong identity, rich with character and energy.
Each element from the marble slab, floor, the slate-black farm sink, deep, lavish copper stove hood, faucets, handles and down to the very knob represents a client's journey of preferences and personality.
More Bossage Cusom Design/Construction Projects